Get ready for an adrenaline rush with La Linda zip line! This exciting tour takes you through 12 zip lines and 10 platforms across the stunning La Linda Estate. Admire the landscapes of ornamental plants and 282-acre tropical rainforest, and cross the majestic Sarapiquí River twice during the journey. The best part? The longest zip line in Sarapiquí, with a ride of 2,300 feet and a height of 130 feet! 
Our team of experienced guides will ensure your safety and provide you with all the information you need about the area's flora and fauna. Plus, our zip line tour has innovative designs that allow tree projection and minimize environmental impact. Don't miss your chance to soar like a bird at La Linda zip line! Book now.
Activity
Canopy

Age
Minimum 6 years old

Duration
Approximately 1.5-2 hours
Suitable for
Kids / Seniors

Important
Arrive 15 minutes before the tour start time.
Closed-toe footwear is mandatory.
 Please leave jewelry or other valuable items at home as they can easily be lost in the river.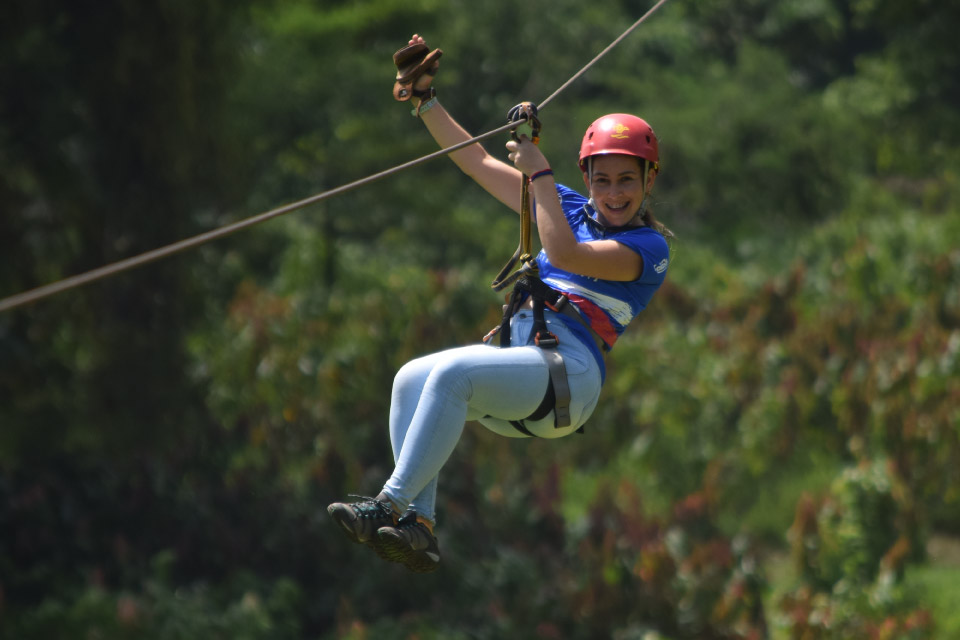 Base of operation of Aventuras del Sarapiquí
Safety equipment

Snack

Insurance

Local transportation

Certified guides

Sunscreen

Cap or hat

Sunglasses with strap

Insect repellent

Jacket to protect against cold and/or rain

Long pants or long shorts

Shirt or T-shirt, preferably not too short
Recommended footwear
Closed-toe shoes (sneakers or hiking boots)

Flip flop type sandals or just slide-in footwear

are not permitted

Barefoot individuals

are not permitted